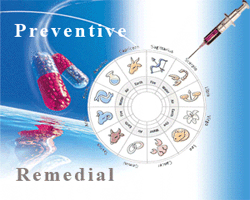 We all are well versed with the saying that 'Prevention is better than Cure'. Preventive Measures suggested by an Astrologer also, serves the same purpose.

An efficient Astrologer forewarns the individual about the onset of any Calamity or Hardships and reduces the mental and Physical Stress by making the individual perform Preventive Measures in terms of Donation (daan), Prayers (Recitation of Mantras), wearing gems etc. which  helps his client to forego the hardships.

But, can performing Preventive Measures, completely remove the Calamity or wash away the hardships from one's life.