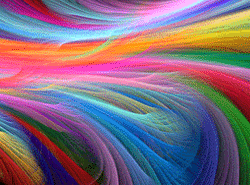 Alternative Therapy deals with various unconventional healing methods. It involves many different other ways of treatment other than Conventional Medicine such as healing through Colors, Gems & Rudraksh or by reciting Mantras and Prayers.

Seven colors of rainbow in the spectrum along with ultra violet and infra red rays contribute to the existence of life on this earth. Nature reflects these colors in multiple forms as sky blue, green meadows and trees, bright yellow sunshine… Fruits, flora and Fauna can also be noticed with there respective colors.
These colors exist in nature and Life on Earth can continue only with the usage and absorption of these colors. When it is dark at night it becomes essential to illuminate in order to be functional. The Astrologer suggests these Debts in one's chart and also guides for the remedies to be performed.