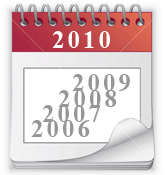 With the help of Varshphal or annual forecast, one can be updated with monthly incidents for an Year from one Birth day till the next.

It is based on Solar Transit, i.e., whenever Sun transits on the same degree as it was at the time of Birth, the next year of life commences. Since the transit of Sun varies every year, therefore the Year might commence on different Date and Time, with a difference of a day or few hours.

It reveals whether the year would bring Joy or sorrow, success or failures. Are their any health hazards, robbery, cheating or forger? Which Months in the year will bring happiness or wealth and which of the months will prove to be expensive. All questions can be answered very precisely with the help of Annual Forecast.