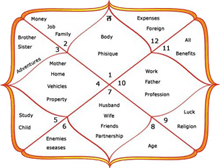 Marriage is an institution of close complimentary cooperation. Its success or failure depends on the couple's ability to work together as a team.

An Astrologer ensures the same by scientifically Matching the Horoscopes of the couple with respect to certain Points which cover and describe the

'Essentials of Marriage' such as conjugal bliss, growth of family, socio-economic status after marriage etc..